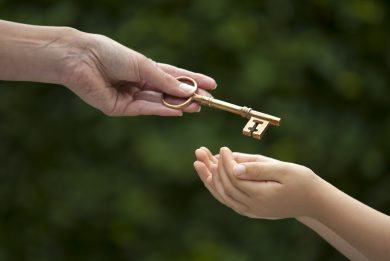 Last Saturday morning I was sitting at the table eating my breakfast and writing a list of everything I could be doing in the 4 hours each week I am up the bush whilst my children learn to sail and take people with disabilities out sailing with an organisation called 'Sailability'. In my other blog, www.raisingworldchangers.com.au I have blogged about my sudden decision to allow my children to do this activity but how it is a huge 'inconvenience' for me. Thus, I was sitting compiling a list of activities each week that I could do whilst waiting there so that I wasn't wasting time.
Suddenly I sensed God say to me 'What's in your hand?' I stopped and just waited. Immediately a picture from the previous Friday came to me. I had sat at the only picnic table there and when the three mini bus loads of people with disabilities came, they piled out and came to sit around the table to eat their lunch. For two hours, these people with disabilities had tried to communicate with me. Their carers had also shared some pretty deep stuff with me as I had sat there and listened.
As I sat at my breakfast table writing this list of activities so as not to waste my time the following Friday, I was overwhelmed with the goodness of God and what was in my hand – that of an amazing opportunity to be Jesus to these folk. I had an incredible opportunity to listen to these folk, form relationships with them, encourage and bless them, prophecy over them and pray for them. I could silently change the atmosphere and create a peaceful atmosphere amongst the chaos. This suddenly shifted my whole focus. God had a reason for me to be there.
What is in your hand? What is right in front of you that you have never noticed or considered before? What is God trying to capture your attention with and for? What is happening around you that God is doing? I encourage you to spend a few moments just asking God to reveal what is in your hand, right in front of you that God would love you to partner with him for.
Prophetic Activations / Exercises to incorporate into your week:
The purpose of these exercises is to help us hear God's voice in a clearer manner. They sharpen our senses to hear and recognise God's voice and His way of communicating with us. This enables us to grow in our relationship with God and also to impart to others what God tells us for them. Feel free to use as many of these activations each week as you can. The more you practice, the sharper you become at hearing God's voice. Enjoy! Remember that whenever you give another person a prophetic word or picture etc, please make sure that it is encouraging, edifying (strengthening) and comforting (1 Corinthians 14:3) and that it comes from a place of love.
1. Children / Families Activation: Ask your children to pray with you to sense which group they are involved with in an activity (eg swimming, playgroup, football etc) that God wants to highlight. Now ask God to show and tell you all something to encourage the leader of this group with. Translate that on to paper by drawing, writing etc. At the next activity session for that group, pass the paper on to the leader to encourage them.
2. Group Activation: As a group, ask God to reveal to you all someone who is not in your group but who helps your group. Decide on one person. Then as a group, compile a written prophecy for this person. Work together to see what carries the most 'weight' ie that which most people find accurate and true and feels deep and there is a lot of agreement on. Include the 'weighty' words in the prophecy. Write it down and then pass on to the person.
3. Beginner Activation: Spend time with God asking Him to show you someone in your life who always seem to be there for you but whom you may overlook or may not often express your appreciation to. Spend time with God asking Him to show or tell you something encouraging and comforting for that person. Communicate that to the person either by telling them or through a letter or email.
4. Intermediate Activation: Ask God to highlight a person in your life whom you have never really noticed or spent much time with before. Ask God to show or tell you something about that person. Then ask God to show you a gift you could buy for them that demonstrates and communicates what He has shown or told you. Give that gift to the person.
5. Advanced Activation: Ask God to highlight a leader in your church who is not upfront and often not seen. Spend time hearing & seeing from God what His heart is for this person. Write it down or paint/draw it and give it to them.